At Brennan Events we take pride in being one of the most personable DJ services you can get in the country. For nearly 20 years we have catered for every type of occasion imaginable. Our reputation is second to none, which is clear on our testimonials page, and we have maintained relationships with our customers year after year after year, sustaining repeat business within venues, families and groups of friends. The events we have catered for over the years include:
Engagements
Weddings
Anniversaries
Birthdays (milestones such as sweet 16, 18th, 21st, 30th, 40th, 50th, 60th)
Christenings/Communions/Confirmations
Leaving Parties/Welcome Home Parties
Class Reunions/Family Reunions
House Parties
Kids Parties
Debs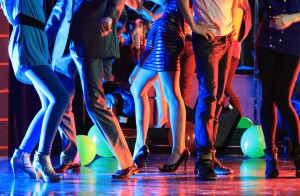 Because we have such a range of DJs & Bands available we can cater to your needs and taste. So you can leave it to our professionals or provide a full or part play list for your event.
Our standard play time is 3 hours with the option of additional play time at which rates are €50 per hour. We also believe in value for money that's why our rates are negotiable and we don't charge mileage!
If you require our DJs & Bands will also provide background music before your event kicks off. We will cater our services around your needs as it's your occasion, our profession! Contact us now via phone or email to submit your query.