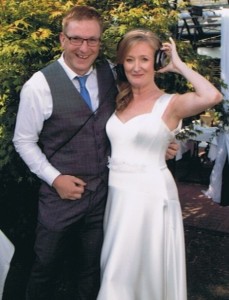 Since the formation of Brennan Events in 1996 providing a reliable, entertaining, and unforgettable service one of the biggest days of your life – your wedding day – is what Noel Brennan has been most renowned for. This is evident in testimonials from past clients. If you're the 'seeing before you believe'  kind of person he welcomes you to view him in action, come see Noel put the icing on the cake to an already perfect day.
Noel has adapted his packages to reflect the changing needs of his customers in these recent years. The choices he provides mean that there are packages to fit all needs, budgets, and preferences. If you wan to add a bi of fun then you will love Noels Mr & Mrs option! Noel is also a supplier on the renowned Weddings Online Website so don't forget to sign up and watch out for offers and discounts from us there to! We are also listed on Gay Weddings Ireland.
Your enquiry can be made via email or by phone. Let us know your date and which of the packages below you are interested in. Alternatively if you would like a tailored service to fit your needs. You can also let us know if you do want to see Noel in action before you book. You can check out more reviews below. We make the booking process simple and enjoyable as possible. A personal service is what you deserve so we will always be available to discuss your needs over the phone or face to face. After you receive your initial reply Nicola or Noel will phone or meet with you to discuss your query. We will also be in contact with you two weeks before your big day to confirm all details & to touch base one final time so you can then switch off and look forward to your big day knowing that Noel Brennan will ensure you have the best night of your life, because it's your occasion, our profession!

A Touch of fun:
Try one of our add-ons from our Pick'n'Mix options to add more fun, entertainment, or wackiness to your already amazing day! These are great at any stage of he day but are most fun as the Pre-Reception or after your meal. We can provide: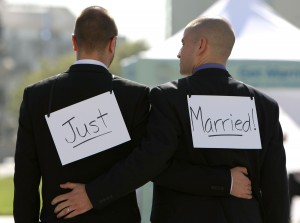 Wedding Packages: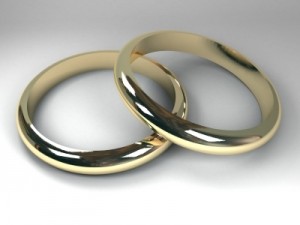 Option One: Full Wedding DJ
Option Two: After Band
Option Three: Tailored Service (contact us to discuss your options)



Average rating:
11 reviews
Jun 6, 2018
Hi Nicola just wanted to say thanks so so much to our DJ from young to old enjoyed themselves couldn't believe my 84 yr old Gran was still there at 1 in the morning, even this morning every one complimenting him!!
Oct 11, 2017
Thank youuu!
Company/Occasion:
Wedding
Hi Nicola & Noel,Just wanted to send you on our thanks for doing such a wonderful job at our wedding.Throughout all the planning and preparation you were both so helpful and accessible even though we were communicating from afar ;)On the day, Noel, you were fantastic!! Everyone was commenting on the great mix of music and it's safe to say you had everyone up dancing right from the beginning. You came over to us a number of times to check we were happy with the set and it was a lovely personal touch that showed how much you cared about ensuring we had a great night! Not once did I miss having a live band and it's safe to say the dancing stood out for me as a highlight of the day.I will be highly recommending you both to others.Thanks again so very much,Warm regards & best wishes from us both,Chloe & Jakub Wedolowicz
Sep 6, 2017
Top Weddign DJ
Company/Occasion:
Wedding
Hi Nicola,I know it's been 6 months already but I just wanted to say a massive thank you for the DJ you provided for our weddingon 4th of February 2017. He was amazing and everybody had a great day.Thanks again,Jennifer
Jul 11, 2017
Fab DJ
Company/Occasion:
Wedding
Brennan events were very easy to deal with in the run up to our wedding. We had a few ideas of our own and Noel talked through everything with us. We were confident from the outset that Brennan Events were a reliable company that we had no problem placing our trust in. Noel as a dj had the crowd going crazy.
Apr 27, 2017
Great Night
Company/Occasion:
Wedding
If you are looking for a dj to keep the dance floor packed all night,look no further than Brennan events, very friendly and professional,even played Metallica for the groom.
Apr 27, 2017
Great DJ
Company/Occasion:
Weddign
Dealing with Noel was effortless. Extremely friendly, helpful and professional. He had plenty of time to discuss what we wanted and excellent follow up. On the day, he was very punctual and even pushed hotel to get a few extra tracks in at the end!!! Joined us for a drink in the residents bar afterwards!
Apr 27, 2017
Wedding DJ
Company/Occasion:
Wedding
Brennan Events supplied a D.J for our recent wedding. Their responsiveness and professionalism in the lead up to the day was fantastic. On the day itself, their service was professional, fun and extremely well organised. This was all in addition to excellent value. I would not hesitate to recommend!
Apr 27, 2017
Our Big Day
Company/Occasion:
Wedding
DJ supplied was superb, played a great mix as well as playing a number of requests on the night. Seemless transition after the band and quality of sound and lights were great. Would definitely use service for future parties. Customer service with regards to booking and coordination was excellent, Night
Apr 27, 2017
Wedding Fun
Company/Occasion:
Wedding
Noel was a fantastic DJ, as soon as our band finished playing he started playing and from the first song he played he had the crowd on the floor. He interacted with us and the crowd constantly, he made us feel very special. He really got involved with our guests. He was happy to play all requests.
Apr 27, 2017
Our Wedding
Company/Occasion:
Wedding
We hired Noel Brennan as our DJ for our wedding in December. After chatting with Noel we decided to go for only a DJ, we did not have a band at our wedding at all. Despite getting a few funny looks from our parents when we said this, it was one of the best decision we made in relation to the wedding.
Apr 27, 2017
Our Wedding
Company/Occasion:
Wedding
We used Brennan Events for our recent wedding and we were more than delighted with the service they provided. We had a marvellous day and have to hand it to Noel he was brilliant, all our guests commented on the great music and the wall to wall sunshine helped as well !! They were exceptionally professional, very easy to deal with , and more than reasonably priced. From start to finish they were brilliant.

We would have no problem recommending them to anyone to help with their event , whether a wedding or a special party. First class, all the way. A big Thank you Noel and Nicola Brennan for making our day very special