Noel Brennan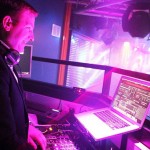 Noel is the founder of Brennan Events, starting out as a hobby but turning into something great. Noel has a talent for reading the crowd, be it a wedding, 21st, pub or corporate event, and entertaining them from start to finish! Our clients come back time and time again requesting Noel and love the personal touch he adds to any event.
Noel has 20 years experience and has studied sound engineering, he has extensive knowledge in sound and lighting systems. Noel has had residencies in many well-known pubs clubs and hotels across the country and has hosted events for many well-known corporates as you can see on our other pages, and Weddings are his speciality.
Graham Farrell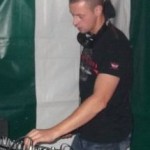 Graham goes by the name DJ Vibe. With over 8 years experience Graham has played in numerous venues , bars, and clubs all over Leinster. He plays all genres of music, but he specialises in Club and Chart Music. Graham only uses the best of Pioneer equipment, and is a technical expert. To date he has done hundreds of parties ranging from 18ths to 60ths, and played in late bars ,clubs, weddings, underage discos and fundraising events.
Michael Glendon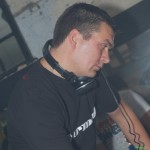 With well over a decade of experience Michael has covered many events and venues around the country and afar. Michael has worked alongside Brennan Events for many years.
His energetic mix of Dance music having played with some of Irelands leading Dance Djs is his trademark, he can also adapt to cater for any genre of Music to suit your occasion from Parties, Clubs to Weddings.
Matt The Millers Kilkenny, D2 Harcourt Street Dublin, HQ and Hayes Clubs in Thurles, Grellan Delaney's Portlaoise, Warwick Hotel Galway, Icon Nightclub Limerick, Baker Street Waterford and some leading Dance events are just some of the Venues Michael has played in over the years.
Steve Murphy

Steve joined Brennan Events as an apprentice in 2006 and we are proud to say he has proved himself with his professional attitude and friendly personality to be one of our most sought after Djs. Capable of filling any dance floor with a diverse music selection, he can regularly be seen Dj-ing at a variety of functions from 18th's to 80th's and everything in between.
Steve has a fully mobile system and location is never an issue. Over the past two years he has broken into the corporate sector running events and taking care of proceedings as the master of ceremonies. His clear and confident microphone technique and substantial technical ability make all this possible. With his proven track record we recommend Steve for any private party, corporate event, commercial bar or club.
Seamus Clancy

Seamus is one of Brennan Events most popular choices with our clients. Seamus has over 20 years experience in both club and mobile djing scenes with a large collection of music from the oldies to the latest chart music ideal for any party, wedding. or any function. Seamus has the diversity to cater for any event from kids parties to 21st birthdays, and from Weddings to Corporate and themed events.
David Higgins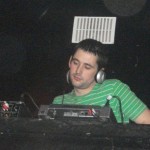 David has been Djing for almost 10 years now and covers a wide range of venues. He has played at countless 18ths, 21sts, 30ths as well as numerous pubs, late/disco bars, and clubs. some of the top venues David plays at include Coppers Athlone, Coppers Portlaoise, Egans nightclub Portlaoise, Grellan Delaneys Portlaoise.
David caters for a variety of genres of music to suit every occasion but his prefered area is Club/Chart music. And he's always looking forward to my next gig!!
John O'Loughlin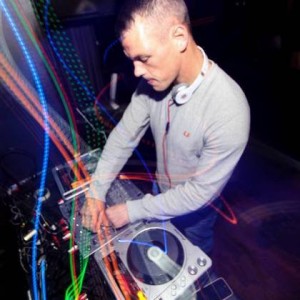 John is a Laois Footballer and is well known, he covers a wide range of venues & always gets the party going! He plays all genres of music, but he specialises in Club, Chart, & Progressive House Music. He has played at numerous pubs, disco bars, weddings and clubs particularly around Portlaoise, Kilkenny & Dublin areas. Some of the places John plays in, in Portlaoise include Club23, Delaney's, & The Lethean. In Dublin John has played in ClubM, Alchemy & Code 23 all in Temple Bar – right in the heart of it!
Bands, reception and church music available on request.