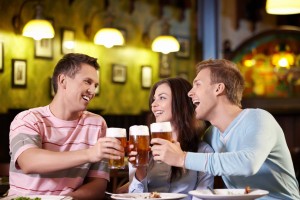 Since our formation in 1996 Brennan Events have provided an excellent service to various venues pubs & clubs around the country. You tell us what kind of atmosphere you are looking for in your premises and what kind of music your clientele like to hear and we will match the best DJ and/or Band to suit your needs. We work with a vast range of bands; Hermitage Green, Panic Animal, Big Generator, Megabeat, Now That's What I Call Live, The Funky Buskers, and White Chalk to name a few.
Some of our past and present clients include:
Dublin: D2 Harcourt Street, Copper Face Jacks, The Front Door, The Coach House, The Chawke Group (covering fantastic locations such as The Dropping Well, The Goat Grill, and The Lord Lucan) providing both DJs & Bands.
Carlow: We have provided residencies in Buzzs, and Leverett & Frye.
Portlaoise: The Maldron Hotel, Grellan Delaney's, The Blue Door, Sally Gardens, Club 23 & O'Loughlin's are some of the most popular premises in Portlaois where we provide bands, resident DJs and Karaoke.
Kilkenny: Langton House Hotel, Matt the Millers, & Kytelers Inn are just some of the venues in which we have provided entertainment, not to mention the many hotels we have supplied wedding DJs & Bands to.
Our clients have been so happy with our service that some of them have been returning to us year after year. You can view what some have had to say on our testimonials page.
We can offer anything from a one off service to providing you with an on-going residency, for both Bands and DJs. If seeing is believing you can view any Band or DJ in action at another location, just add this to your query and we will tell you when and where you can view your preferred DJ or Band.
To get a flavour of who our DJs are and what they specialise in, and also see what Bands we work with check out our profile page here.
To find out more, or submit a query, you're info can be sent to us vie phone or email. If you are a Band or DJ interested in joining our team see our Recruitment & Promotion page.