Casino Nights
Click Here to view our Casino Packages and customer reviews.
Venues
 Sandra Brennan, Business Development Manager at Midlands Park Hotel (The HeritageHotel) Portlaoise
'We were very happy with Brennan Events for our Casino Christmas Party Nights at The Portlaoise Heritage Hotel, it really added to the night, the guests had a ball and it looked amazing, dealing with Nicola as always was brilliant, nothing was too much trouble and we very much look forward to working with them again'
 

Liza Chawke, Functions Coordinator at the Dropping Well, Milltown
"We have been working with Noel & his team for 17 years! We highly recommend Brennan DJs to all our functions bookings & use the DJs ourselves throughout the Pub.
All the DJs are experienced & have the ability to play for the crowd which is crucial for our business as our clientele vary from night to night. So the music will vary depending on the age profile of our clientele on any given night! Its vital the right type of music is playing & our customers are 100% happy, so this is why I only trust Brennan DJs in The Dropping Well & The Bank.
 Working with Brennan DJs has increased our business year on year – particularly during the busy Christmas period! Customers are becoming increasingly fussy & expect entertainment of a high standard. Using Brennan DJs customers are never disappointed!
 I look forward to many more successful years ahead working with Brennan DJs!"
Ollie Gorman, owner of 'The Pub' Mountrath had this to say…
"Noel Brennan's has provided DJ's to us on numerous occasions and indeed played in THE PUB himself many times. Each night without fail, Noel and his team manage to create an atmosphere that's second to none by providing top class entertainment that cannot be matched by any other DJ in our experience.
Noel is extremely reliable and has never let us down in our time dealing with him. More importantly our customers return to use our venue time and time again due to the service provided by Noel Brennan's DJ's. Highly recommended!"

Ivor O'Loughlin, owner of O'Loughlins Hotel & Club 23 Portlaoise
"I have known Noel Brennan from Brennan Events for a couple of years now. As the owner of a nightclub and hotel, it is always of the utmost importance that we can rely on a reputable provider of good quality DJs. The DJs that Noel supplies are tried & tested and have always impressed.
We have also used Brennan Events for different functions in our hotel. They are incredibly professional and enthusiastic about what they do. Some of their themed nights are fantastic revenue generators. We have had a very successful Casino Night here that people were very happy with. They have a solution for every occasion.
I could not recommend Noel and his team highly enough and would like to wish them every success in the future.
With Thanks, Ivor O'Loughlin."
Monica O'Shea – Owner of The Vaults, Castlecomer
"The Vaults Bar & Lounge hosted a Rock n Roll Bingo event for a Christmas party night in December 2016. 
This was a huge success and was very well received by our customers!  A bit of craic, something different,  everybody included….We will definitely have another night of this!! 
Nicola and Noel are professionals, their advice and support was invaluable, especially as this was our first time to have a party night! Highly recommended! "
Corporate Events
Pauline Murray , Ladbrokes SAS Awards 2017
"I Just wanted to email to thank you and Noel for an absolutely great night last Wednesday. It far exceeded all our expectations. From the minute Noel took the mike everything went so smoothly and everyone had so much fun. And the Instabooth – everyone loved it and we really enjoyed looking at all the pictures.
We will be making this an annual event so will definitely be giving you a call for next time."

Laura Murphy from Repak Recycling
"The casino ran by Nicola and her team was a real highlight on the night of our Pakman Awards which were held in the Intercontinental in Dublin on the 27th October 2016. I was really impressed by how professional the casino was ran. Everyone enjoyed it and it was real treat for all our guests on the night."
Michelle Roche from Bank Of Ireland, College Green
"When we originally looked at Christmas party ideas we made contact with Brennan  Events.  It was the best move I made.  They took complete control of our requirements and delivered only what I can describe as a first class offering.  Staff members felt it was the best event that we hosted.  From the get go the event took off and every staff member became involved in the casino. All the Brennan Events staff were extremely professional and engaged throughout the event.  Our Host was excellent at his job and ensured that every staff member were fully involved and enjoyed the event.  I would 100% recommend Brennan Events to anyone and We will certainly be calling on them again for our next event"
Lorna Murphy from The Heritage Hotel Killenard
"We booked Noel to DJ at our staff Christmas Party night and he didn't disappoint.  From the time he started to when he finished he was excellent.  He engaged the crowd, played music to suit all ages and interacted with all staff in a very professional manner. I would have no hesitation in recommending him to anyone looking entertainment for a great night and I will definitely use him again."

Karen Scarlet from Veolia Social Club:
From a Team Building Session….
"Hi Nikki – Just a quick e-mail to thank you very much for the Murder Mystery Pub Crawl you organised for us last week – we thoroughly enjoyed the evening, all the locations, food and of course Damien who really made the evening 'mysterious'!!!
We would highly recommend anyone to use Brennan Events for any social events.
Thanks again for all your help and ideas!
Karen"
From their Christmas Party…
"Just wanted to let you know that we all thoroughly enjoyed the Rock 'N' Roll Bingo Christmas Party on Friday Night.  Noelie really got the party going, the craic was mighty, followed by the lovely meal in the hotel, including the special dessert, (you made one lady's night with that lovely touch) and then we danced the night away in the The Barracks and then The Foundry.
We cannot thank you enough, everything went so smoothly, we are still talking about it and wish we were going again this Friday!!  Be warned we'll be on hounding you for ideas for next years Chrimbo Party!!!
Many many thanks again!! Karen."

Jacklyn Frahill from Kepak says:
"I was put in contact with Brennan's DJ's by the Heritage Hotel, Portlaoise, to MC and DJ at our corporate conference at the beginning of the year.
I found Noel a pleasure to deal with, as well as other staff I was in contact with over the phone. Noel was very professional in his approach and a very entertaining DJ and MC on the night. He also helped us out greatly by acting as our quiz master on the night also.
Noel had a natural understanding of what music to play during different stages of the night and for the audience that were present.
I would highly recommend hiring Brennan DJs and will be doing so again for future events."

Sage Ireland hired Brennan Events and said this:
From their Sports & Social Club:
 "I would like to say a big thank you to Nicola and Noel from Brennan DJ's for organising our Casino night. They looked after the hotel, food, MC, tables, staff and even the decorations. They managed to get us a deal with the hotel on a drinks promotion so we could stretch out budget even further ….. they made sure everyone was having fun, nobody was left out and there was not a dry mouth in the place.
We usually organise our own events as we have such a small budget but we were able to sit back and enjoy ourselves knowing our budget was well looked after. All we had to do was pay the bill (and it wasn't much considering what we got). We had a great night and I WILL use them again. Thank you!"
During their Business Awards Night:
"We were hosting a works awards night and I was given Noel Brennans name by a colleague who had attended an event in their previous company where Noel was the MC and DJ. He came highly recommended  so we were fortunate enough to get him for the date we had in mind.
Noel was a pleasure to deal with and his flexible approach was just want we needed with this specific event. His attention to detail was refreshing and having a thorough understanding of our requirements  made this event a huge success to all who attended.
Noel has a genuine talent for choosing what music is needed to bring people together in a relaxed manner. This coupled with his strong MC skills ensured that everyone from all areas of the business mingled with each other and had a fantastic night.  Noel and his team are a pleasure to hire and deal with."
BNI Crossroads Chapter Portlaosie:
'I would like to sincerely thank Noel Brennan from Brennan Events for his excellent work with helping me to hold the BNI's Crossroads Chapter's first annual Summer-Fest on the 30th August 2013.
Noel very kindly gave me loads of ideas on how to make it a night to be remembered by all the members of our Crossroads Chapter and finally he came to the decision that Rock'n'Roll Bingo would be the best event to hold on the night.
Noel organised everything for the night, decorating the room, supplying the DJs and I as Events Co-ordinator had nothing to do but turn up. HE really did pick the best event for the night as I am sure that I speak for everyone that was there, in saying that we had a super night, a night that will not be forgotten.
We couldn't recommend Noel and his team at Brennan Events highly enough for any of the services (which are many) that he provides.
Thanks you so much Noel
Celine Cole – BNI Crossroads Chapter.'
Private Events
Wedding of Deirdre & John Whooley 3rd June 2016
"We used Brennan Events for our recent wedding  and we were more than delighted with the service they provided. We had a marvellous day and have to hand it to Noel he was brilliant, all our guests commented on the great music and the wall to wall sunshine helped as well !! They were exceptionally professional, very easy to deal with , and more than reasonably priced. From start to finish they were brilliant.
We would have no problem recommending them to anyone to help with their event , whether a wedding or a special party. First class, all the way.  A big  Thank you Noel and Nicola Brennan for making our day very special"
Wedding of Philip Doyle and Deirdre Treacy 20th July 2012
"Noel, We had such a great time Friday. The D.J was fantastic!! That's the feed back we're getting. Thanks a million for playing so long. Think you got everyone to dance out the beer. We'd def recommend you to any of our friends getting married! Take care, Deirdre"
 

Wedding of  Ciara & Maurice McNamara 13th September 2014
"Dealing with Noel was effortless. Extremely friendly, helpful and professional. He had plenty of time to discuss what we wanted and excellent follow up. On the day, he was very punctual and even pushed hotel to get a few extra tracks in at the end!!! Joined us for a drink in the residents bar afterwards to congratulate us. A true gentleman."
Wedding of Clodagh & Tom Mahon 9th July 2015
"Brennan Events supplied a D.J for our recent wedding. Their responsiveness and professionalism in the lead up to the day was fantastic. On the day itself, their service was professional, fun and extremely well organised. This was all in addition to excellent value. I would not hesitate to recommend Brennan Events for your wedding- we found them to be really excellent suppliers. "
Melissa Maguire – Surprise Double 30th  Birthday Party – 007 Casino Style!
"Noel, Nicola and crew! Thank you from the bottom of our hearts for making the surprise party for our significant others such a huge success! Absolutely everyone at the party was blown away with the casino tables and all the staff! Noel has got special mention a few times for really involving everyone and making things such fun! It was a complete success, the boys were absolutely thrilled with everything, as were we! Highly highly highly recommended! Thank you again for helping us to make such fantastic memories, you are absolute professionals and the best there is out there I reckon! We're thanking our lucky stars we came across you on our search for ideas! Thank you again xxx"
Casino Themed 40th Birthday Party of Elaine Harrington
"Thanks a million for a top class party night was best party ever professional and great fun from start to finish you guys are 5 stars service had the best party ever casino was class thanks guys."
Surprise 50th Birthday Party
"Nicola, thank you so much Cathal's party was a huge success in the Dropping Well.  Everyone had  a ball & a huge thank you to the DJ he was so accommodating with requests etc.  
Happy Christmas to everyone at Brennan events."  Aideen O Toole
Charity Events and Fundraisers
Pub Quiz in aid of Neonatal Intensive Care Unit (WRH) and Irish Premature Babies.
"Hi guys, just wanted to say Thanks to everyone who helped make the quiz night such a success! It was a great turn out and good fun was had by all. Congrats to the Model County ladies who won on the night – Bridget, Christine, Aoife, Sarah! Well done girls!
…Thanks to Rathdowney Golf Club for the venue, The Print House for the posters, and Noel Brennan for the P.A. system.
…I will update soon when the final count is done! Thanks everyone! Trish"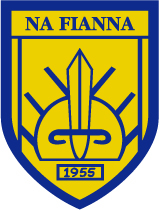 Na Fianna GAA Casino Night – Shay Cloherty
"I really appreciated your professionalism with regard setting the room up and having everything ready to go ahead of time. You literally made it so all we had to do was show up and enjoy the night. It was such a fun and entertaining night overall and thats largely due to yourself and your staff. 
Moving forward I will be recommending you for any team/club events and look forward to doing business with you again." 
Club Fundraiser – Rathdowney/Errill GAA 
"Brennan events recently came on board with Rathdowney/Errill GAA to run a Vegas themed night. To say the committee had very little to do only sell our tickets is an understatement, this company literally does everything for you, from printing your tickets to decorating your venue.
This was our first time trying this fundraiser and it went down a treat with people. There was lots of entertainment on the night. We raised a lot  of money for the club and had fun doing so, I would highly recommend Noel and Nicola for any club to give this venture a go."